Our professional yoga teacher course is based on Hatha Yoga.
If you are a yoga enthusiast and looking to start a new career teaching yoga, then this course will provide you with all of the information necessary.
If you have been practicing yoga for a long time, then you will find that this course takes an in-depth look at the benefits of each posture as well as providing tips for alignment and the breath. If you are new to yoga, we strongly recommend that you take the time to learn all of the postures detailed here and to study yoga, practicing each day ensuring ease and proficiency before considering starting your own yoga class.
By living it yourself, your experience and enthusiasm will be far-reaching. It's useful to have a good understanding of anatomy and physiology and be prepared to adapt postures where necessary, not every student will be flexible and in full health, so take the time to learn how to adapt specific postures so that the student can still gain the benefits of the pose.
Teaching yoga provides many benefits on a personal level – it's a satisfying and fulfilling career and importantly, you are able to witness the development of your students as they improve their health and well-being. Careful monitoring of the students' movements and alignment throughout the session, helps them to avoid injury.
Teaching yoga requires dedication and commitment.
The role of a yoga teacher is an important one, it affords you the opportunity of being able to shape the lives of others in a truly holistic manner and to bear witness to your students' progression. As a career, it provides a great deal of satisfaction and reward as you see your students, initially challenged by the stresses of day-to-day life, metamorphosing into confident, supple and tranquil individuals.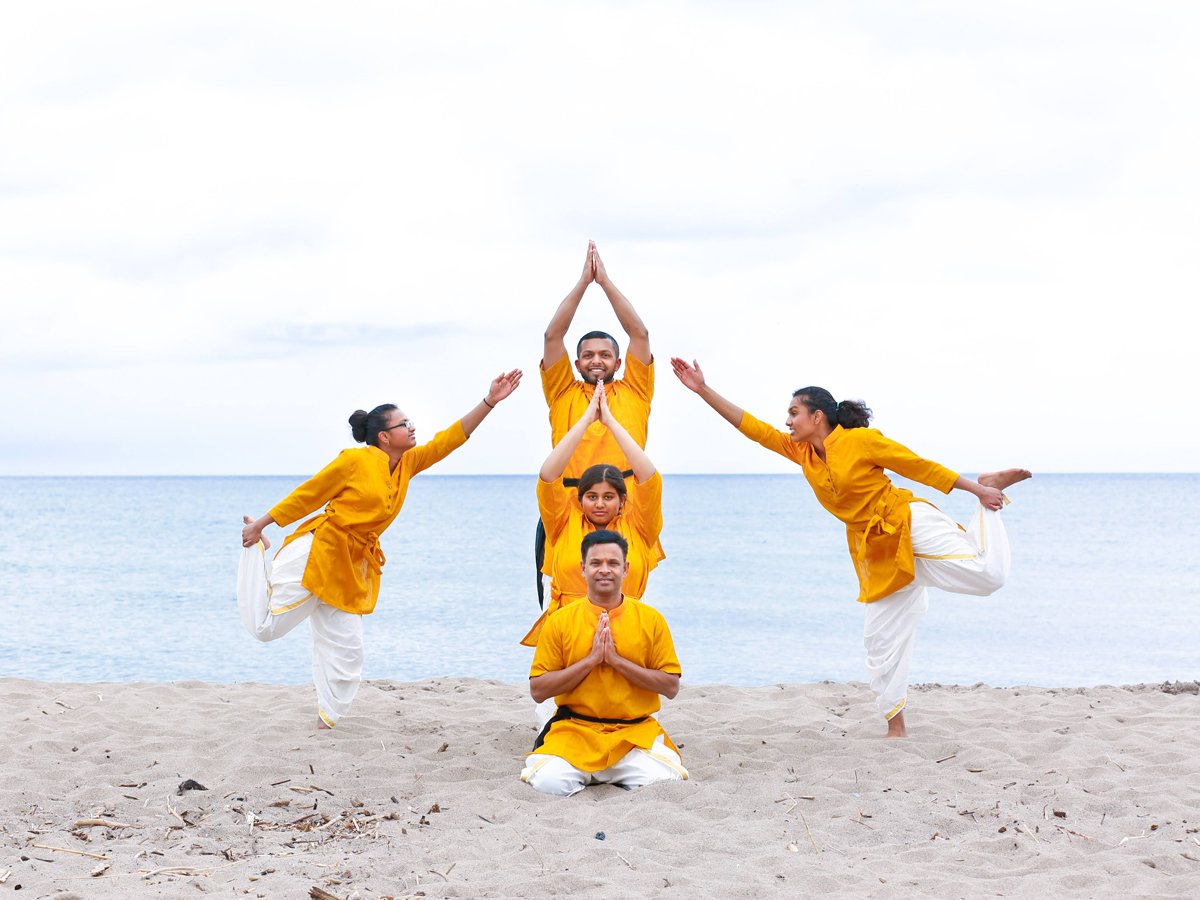 Our easy to learn modules include
| | | |
| --- | --- | --- |
| What is Yoga | Anatomy & Physiology | Chakras, Kriyas & Mudras |
| Breathing Techniques | Patanjali Yoga Sutra | Astanga Yoga & Bandhas |
| Standing Yoga Postures | Seated Yoga Poses | Supine & Prone Postures |
| Inverted Postures | Twists & Backbends | Class Management |
| Final Assessment Paper | Meditation Techniques | Yoga Principals & Philosophy's |
| Basic Yoga Therapy | Shat Kriyas Techniques | Teaching Practice |
200 Hr. Yoga Teacher Training – MASTER YOGA
For aspiring teachers or those who wish to deepen their practice, this yoga teacher training course aims to prepare each student to teach yoga skillfully & explore the depths of yoga, while honoring each person's own journey.
Master Yoga Yoga Teacher Training Provides:
200 Hr. Yoga Alliance Certified Training
Individualized & intimate learning environment (max. 12 students)
The fundamentals in asana, pranayama, mudras & bandhas
Exploring the various styles of Hatha, Vinyasa Flow, & Restorative Yoga
The foundations of Yoga, Tantra & Vedanta Practices & their Philosophies
Vedic Astrology, Ayurveda, Mantra & Fire Ceremony
Anatomy & Physiology- focusing on Subtle energies & Esoteric Wisdom
The Art of Teaching; large emphasis placed on practice teaching, teaching verbally, non-verbally, teaching from a place of love, awareness, respect.
Meditation ,pranayama, mantra, & self-inquiry to still the mind
Yoga is Living- a large focus is placed on self-transformation & awakening from within
Special focus: Yoga Nidra & Hand Mudras
Learning to work with different populations, adjustments, variations on postures, safety, alignment, and preventing injuries
Our Yoga Teacher Training courses are unique in their focus on a compassionate & enjoyable Yoga timetable without disturb your valuable family times & Social times. This schedule allows you to process all that may come up during your training & leaves plenty of time to relax.
Yoga Teacher Training Manual
This 200 Hr Yoga Teacher Training provides each student with a detailed & comprehensive Yoga Manual which will be used throughout the course and provides for an invaluable tool of reference for the students' career in teaching Yoga & deepening their personal practice. Highlights of the Yoga Manual include the 4 paths of Yoga: Raja, Jnana, Bhakti, & Karma, Asana Breakdown & Sequencing, Meditation Techniques, Vedanta, Tantra & Mantra Yoga, Ayurveda, Pranayama & Kriyas Practice and Guidelines, "Anatomy Trains", Nadis, Chakras & Koshas, Yoga Nidra, Mudras, and Women & Yoga.
All applications are externally refereed. We look for applicants with a deep connection to the practice (which doesn't necessarily mean you've been practicing a long time), and an understanding and appreciation of the Your Yoga approach. We keep the training as affordable as possible given the significant resources required to offer such a comprehensive program. There are three ways to make your investment:
Pay 50% down early, and the remaining 50% before the training starts to receive the early bird rate of $2150
Pay in full by the start of the training to receive the basic rate of $2450
Pay at least $850 (including deposit) before the training starts, and then pay the rest over time with a payment plan.
A deposit of $250 is due with your initial application. If you are accepted onto the program, the deposit will be deducted from your total balance, and will become nonrefundable. The program takes place over twelve consecutive weekends with one weekend off in the middle .10.30 am to 3:30pm on both Saturday and Sunday at our Scarborough Master Yoga studio. There is approximately 4 hours per week of homework, plus four additional small-group midweek evening meetings over the course of the training. These midweek meetings will be scheduled at the start of the training based on your availability, and will last from 6:30pm to 8.30pm.
Essentially, the training constitutes a two month immersion in the practice, history, embodiment and communication of yoga. It is a whole-person experience that will leave you healed, opened, rejuvenated and inspired.