Enable everyone to live a Healthy Life
Welcome to the Master Yoga
Ayurveda Massage treatment center in Toronto
Master Yoga Ayurveda Massage treatment center in Toronto
Master Yoga Ayurveda Massage treatment center in Toronto, Canada is one of the best Ayurveda Body massage Treatment Center in Toronto which provides authentic and best Ayurveda massage treatment in GTA. Jey Siva., the Chief Massage Therapist and Managing Director of Master Yoga, Toronto is a young and enthusiastic Yoga Instructor and Ayurveda, Siddha Marma Therapist in Toronto with many years of experienced and professional qualified in his field. He is Holding M.Sc in Yoga. Enabling everyone to live a healthy life is the aim of Master Yoga.
Master Yoga is a well-known center for providing the best Ayurveda body massage treatment in Scarborough.

Neurological Disorders
Neurological Disorders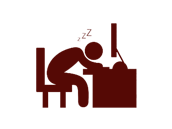 Sleep Disorders
Sleep Disorders

Life Style Disorders
Life Style Disorders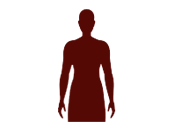 Muscular / Diseases
Muscular Problems / Diseases
Bone, Joint & Spine
Bone, Joint & Spine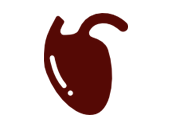 Circulatory Disorders
Circulatory Disorders
Head Ache
Head Ache and Related Problems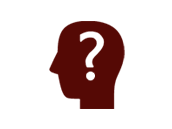 Mental Disorders
Mental Disorders – Disturbances of Mind
Many of our treatments are based on the principles of Ayurveda, a 5,000-year old system of holistic Indian medicine. According to this philosophy, the key to a long and healthy life is achieving a balance between body, mind and spirit.Ayurvedic treatments work from the inside out to bring your dosha (personality) into perfect harmony so you can enjoy perfect health. A Dosha is your personal physical attributes, three doshas are sanskrit words that describe physical, emotional and mental tendencies.
Ayurveda, like Chinese medicine is growing in popularity because people are more informed about natural medicine through Yoga and the importance of self-care. Ayurveda teaches us self-care practices so we can take responsibility for our own health, and if we notice subtle changes in how we are feeling, simple corrections can be made through lifestyle adjustments, activity and food choices.
Abhyangam (Ayurvedic Body Massage)
Abhyangam is an Ayurvedic massaging treatment mostly beneficial for rejuvenation, the treatment act as a protector and preserver which helps in increasing the self-confidence and will power of the individual. The treatment involves body massage with a large amount of medicated oils which helps greatly in increasing the immune power of an individual by increasing the white blood cell production in their body. The treatment is used as a Dinacharya, according to the ancient Ayurvedic inscriptions which are used to maintain the complete health of the body.
The treatments help in powering up the defence mechanism of the body, and provide immunity to resist the sudden environmental changes. the massage done with the medicated oils applied all over the body by applying pressure to the nerves, muscles and vital parts of the body, helps in strengthening the muscles, improving the blood circulation and Nerve conductions. The treatment is mostly a prescription for the complete nourishment of the body, to maintain a balanced dosha, and to bring the disturbed dosha to a balance. The treatment is also the best remedy for improving the health of the skin by improving the condition of a dry and damaged skin and dry, rough-cut hair.